LADIES OF LALLYBROCH - North Carolina

Diana Gabaldon Book Signing
Regulator Bookstore
Durham, NC
Sunday, Dec. 2, 2001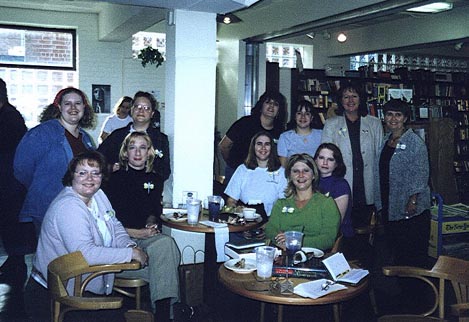 The Group
L to r:Nessa, Vina, Marti, Mel, Ann, Amy, Shana, Leaha, Tracy, Mary, Norma. (not pictured: Heather)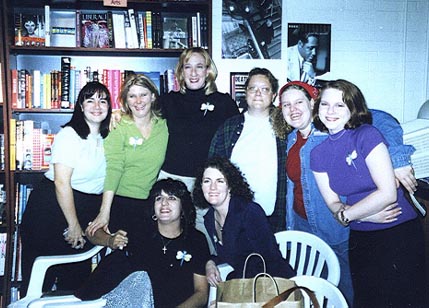 L to r:Shana, Leaha, Marti, Mel, Nessa, Tracy. Front:Ann, Heather.

We arrived at the bookstore at 10 a.m. and met at the Mad Hatter Cafe downstairs for socializing, sharing gifts, signing books etc.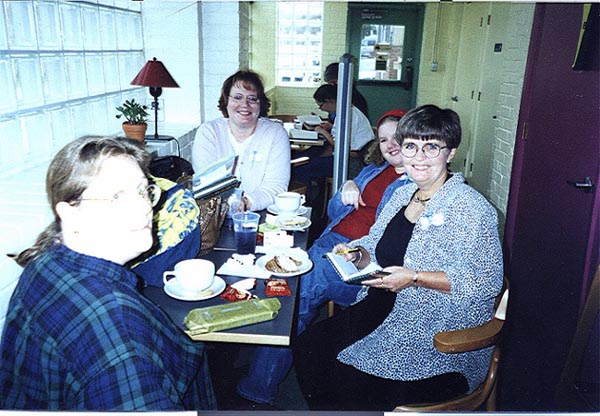 Mel, Vina, Nessa and Norma. Norma is holding the lovely tartan address books that Marti made for each of us. Norma painted beautiful candle holders with thistle, dragonflies etc.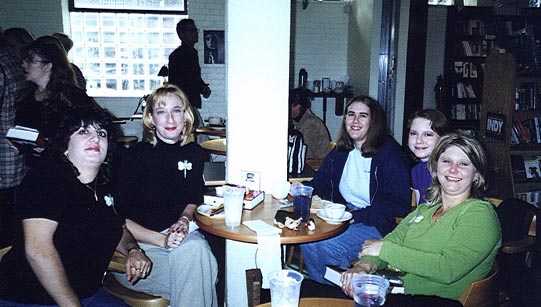 Ann, Marti, Amy, Tracy and Leaha. Murthog and Hammie are on the table. (Atleast they aren't "under" it!)

At about 2:00, Tom introduced "Herself". He told us that he had contemplated getting up there and saying "Hi, I'm Jamie Fraser". I don't think anyone would have fallen for it. No offense, Tom! We love ya! The woman on the right is Margaret Campbell. Diana got to know her on Compuserve and Margaret, is the inspiration for the chicken head biting Priestess in Voyager!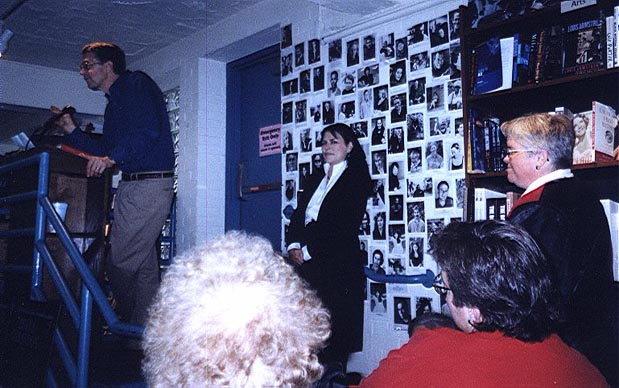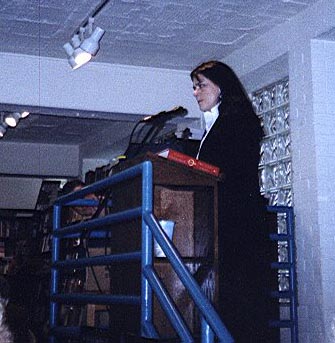 Diana talked for about 40 min. about how she got started writing and how she ended up being published.
Diana then took questions from the crowd and read an excerpt from "Fiery Cross". I have one word for you.."sperms"!
Then it was time for the signing of books...and look who had #1..Mary!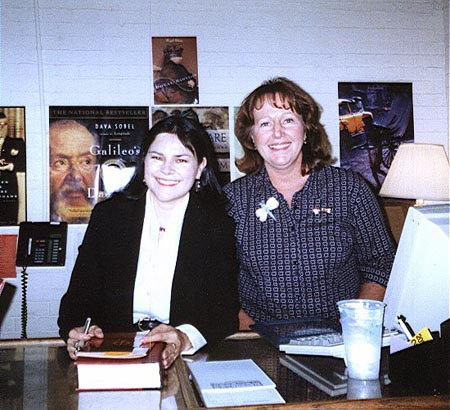 After the signing, the group proceeded across the street to "George's Garage" for lunch.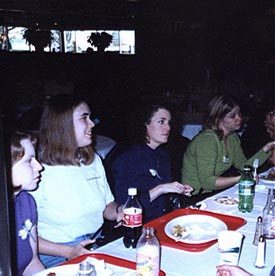 Tracy, Amy, Heather & Leaha.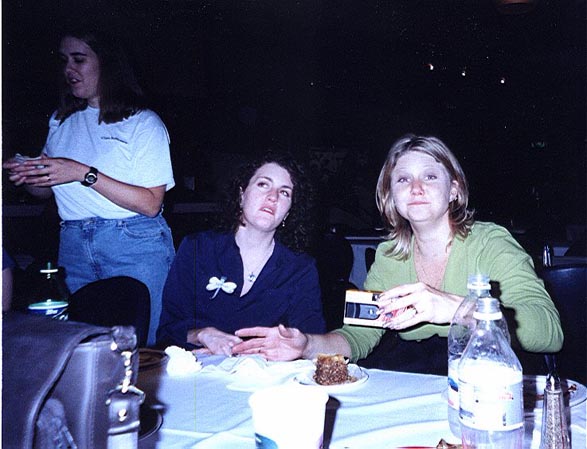 Amy, Heather & Leaha.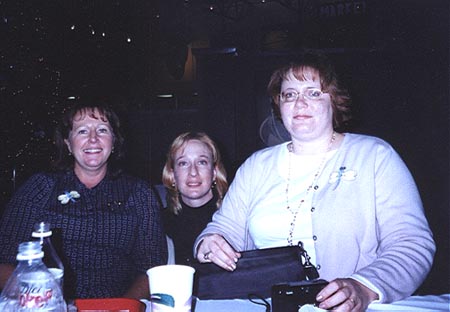 Mary, Marti & Vina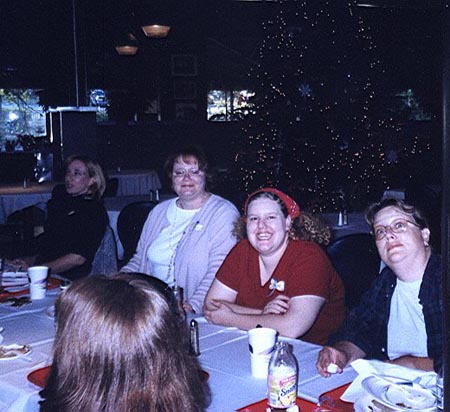 Marti, Vina, Nessa & Mel.

Well, you KNOW it had to happen...Murthog and Hammie overdid it! First on Tiramasu...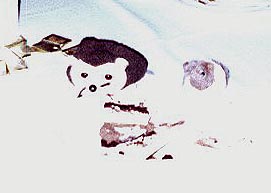 Then on wine!!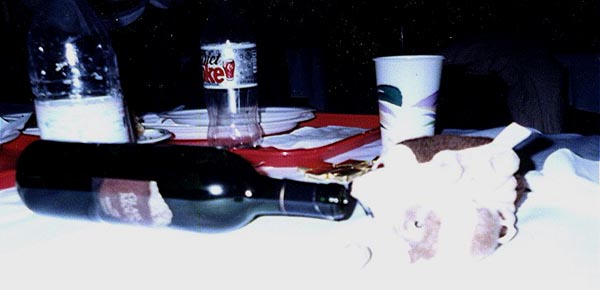 A good time was had by all!!